As a unique cybersecurity firm, we are discerning about who we work with. We're not looking for projects—we're looking for partners who see the world like we do. We try a little bit harder. We care a little bit more. We're slightly disruptive. We're passionate about creating a safe and empowering world.

If that's you, you're in the right place.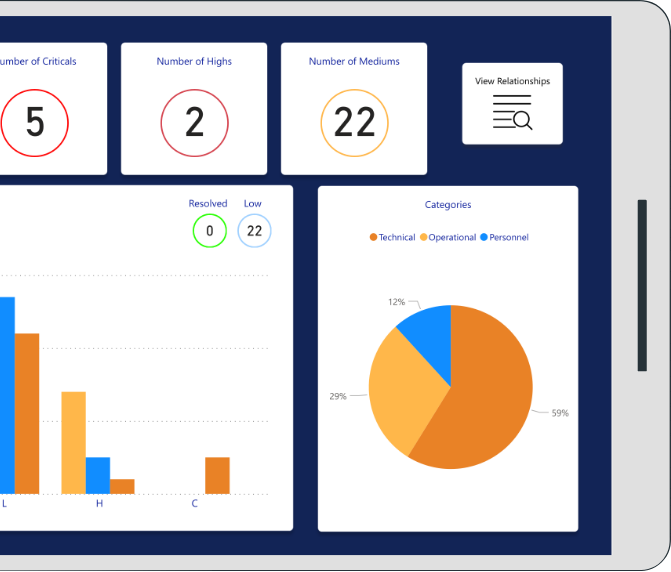 Cybersecurity needs are not
one-size-fits-all.
We all need good basic controls, yet your cybersecurity program intersects with regulatory frameworks, compliance, policies, insurance, and risk management practices. It's a real snarl for growing organizations. We can offer outsourced services or on-premise solutions that fit your needs. We test, tackle, and transform your program until it meets our rigorous standards. It's all powered by Zest, which means our reports are easy to understand, with a live dashboard of risks, threats, vulnerabilities, and controls.
The world of cybersecurity and incident response is topsy-turvy.
IT vendors, cybersecurity products, cyber insurance, lawyers, and managed service providers all offer solutions. But it's hard to know what to buy, from whom, or how much to spend.
When a breach happens, everything goes sideways fast. You need a partner whose priorities match yours, one that will invest in you and work as an extension of your team.
We offer a comprehensive range of cyber security solutions
From the inside out, Valencia peels back the layers of your organization to discover its specific threats and vulnerabilities. We apply rigorous analysis and testing, and provide expert advisory services to keep your organization healthy and risk-free.
We use proven and reputable technology partners to safeguard our clients' information and infrastructure.