Zest – Powered by code, driven by heart
Valencia's Zest is the code we use to customize and accelerate the work we do for our clients.
Customized
Zest makes it simple to create a program unique to your needs.
Integrated
Information from across your system is harmonized onto one real-time dashboard.
Analyst-Driven
Threats and exposures are captured in a coherent visual format.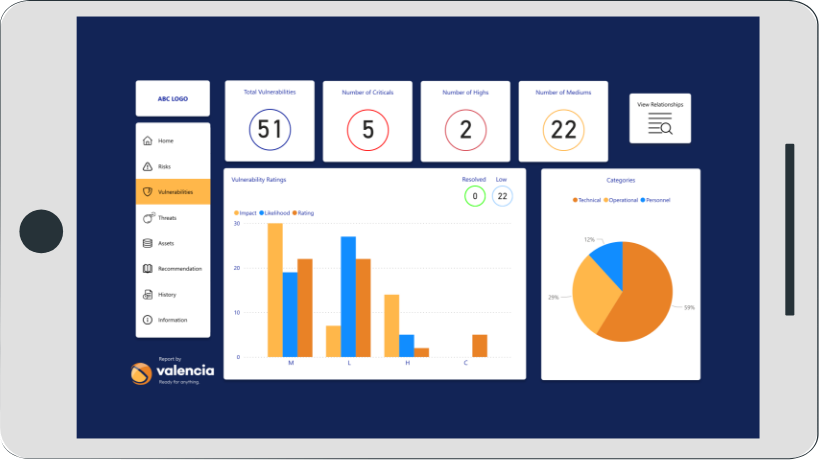 First created by a diverse team of women in technology we developed a custom dashboard that visualizes your risks, using online registers of threats, vulnerabilities, and assets. Our innovation using Zest lets us develop a custom action plan for you to test, tackle, and transform.
Efficient and repeatable solutions.
Zest is the conversion of our intellectual property into code. Our experts always bring smart cybersecurity solutions to our clients. Zest helps us take our expertise to the next level—efficiency and repeatability.
Reasonable pricing, especially for you.
Because Zest is at the heart of Slice, our accelerated incident response, and Citrus, our outsourced cybersecurity program, we can deliver robust, customized solutions and policies at reasonable prices.
We work harder. And smarter.
When we decided to invest in ourselves and develop Zest, we were also investing in our clients, our industry, and our community. Our guiding vision is a safe and empowered digital world, and we're working hard to get there. That's just who we are, and how we grow.